August 13, 2022
I've walked through Sensorio Field of Lights twice so far and I enjoyed it the second time more than the first time as I was able to walk on the opposite side, which I missed the first time. The Field of Lights is a big loop that you walk through with a couple of in between trails within the loop.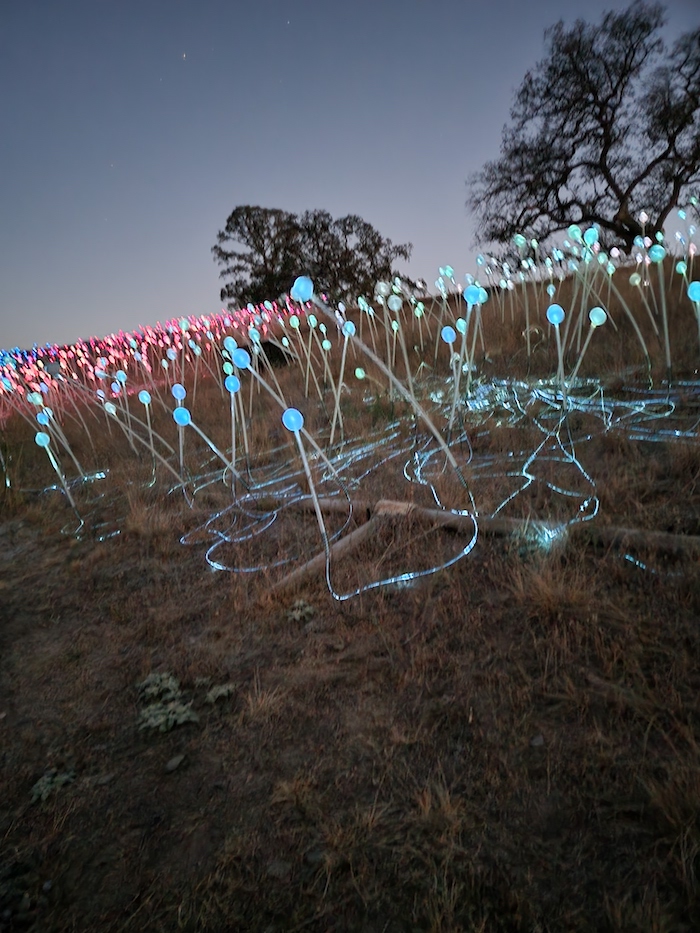 Sensorio is a place you must visit if you're planning on visiting San Luis Obispo or San Luis Obispo County. There is an entrance fee, which you can buy online to save a bit of time. Even though they open at 7PM, you really don't see the lights all that well until it gets dark around 8:30PM during the summer months.
It's so hot in Paso Robles that by around 8PM, it was still 90 degrees so no jacket was needed. The trail is stroller and wagon friendly so the second time I went, we brought a wagon for my two kids. Their little legs can only walk so far and this helped us go in a faster pace. See the video reel below of my walk through the Sensorio Field of Lights with the wagon sound in the background.
They sell food and drinks at the front part near the entrance so if you're worried about getting hungry or thirsty, you have options there. Also near the entrance are some games that your family can play with. They had corn hole, tic tac toe, Connect 4 and other bean bag games. There was also a band playing while we were there.
Another light art installation you can look at is the Light Towers on the far end of Sensorio's trail. This is a bit less exciting for me but it represents the wine country culture of Paso Robles, which has meaning especially for SLOcals like us.
See more video clips of Sensorio and a 30 second video collage of my visit here on my instagram.
Address: 4380 Highway 46 East Paso Robles, CA 93446
Posted by San Luis Obispo Mom. Posted In : Paso Robles