October 11, 2023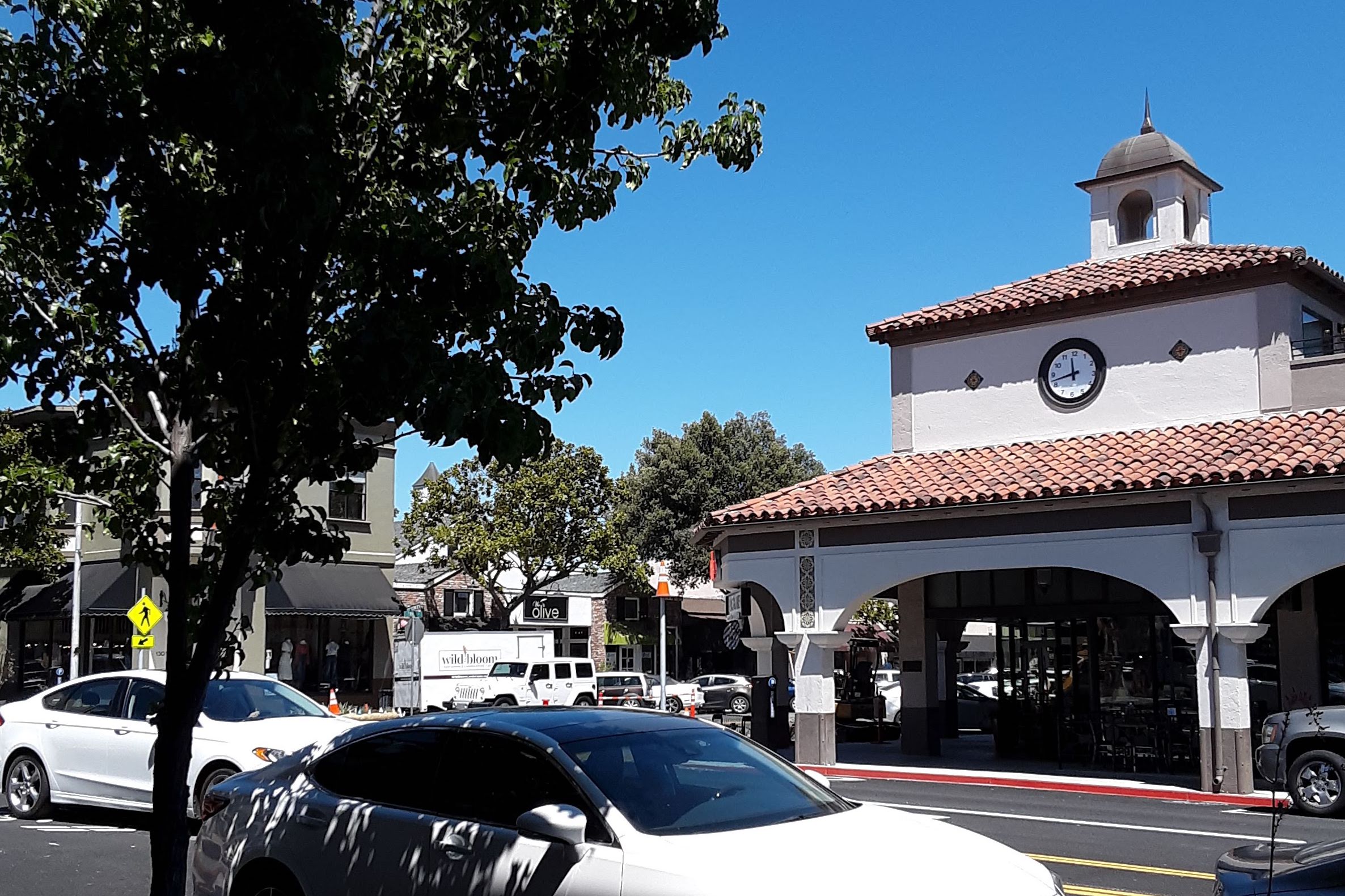 Paso Robles is known as a popular wine country in California on the Central Coast and is part of San Luis Obispo County. Other beautiful cities like Morro Bay, Pismo Beach, San Simeon (where Hearst Castle is) and the Oceano Dunes also belong to San Luis Obispo County, or you can refer to it as just SLO (pronounced like "slow") for short.
Besides for being a wine country, Paso Robles has a very easy-walking downtown area with restaurants, tasting rooms and shops in short walking distance from each other. I've enjoyed my meals in Downtown Paso Robles and at wineries in Paso Robles with vineyard views. They are both different and amazing experiences in Paso Robles.
Tin City is another great area with wine tasting rooms in Paso Robles and is a great destination in itself. Every building is made out of tin! Keep reading this blog entry to read my thoughts on all 16 Paso Robles restaurants that I've visited. I will continually add to this page as I acquire new experiences.
Downtown Paso Robles Restaurants
Brunch.

Brunch. [sic] has a very memorable name for a restaurant and their food is delicious! Their ingredients are high quality and the inside of the restaurant is cozy and cute. I would recommend this place for a special brunch with a date or a group of girlfriends. They also have very nice mimosas. Brunch. [sic] Address: 840 13th St, Unit C, Paso Robles, CA


Odyssey World Cafe

Odyssey World Cafe seemed very intimidating when I first stepped into the restaurant. The first thought was, "Do I seat myself?". If the workers do spot you, they'll try to find a seat for you, especially when it was a full house like when we came for the first time! It was lunch time and there were a lot of out of towners coming to visit. The best scenario is you have someone in your party find a table, while someone else orders the food from the counter. Then, they will supply you with a table number and you put it on your table so that your food will be delivered to you when it's ready. It reminds me of Panera Bread but with a local flair on a Cheesecake Factory type menu. They had so many different things and the desserts from their display looked absolutely divine! Everything that I've tasted here was chef-ly done and it's a nice casual place to have food without the extra fluff. We had a slice of their chocolate cake and it was very decadent. Odyssey World Cafe Address: 1214 Pine Street, Paso Robles, CA 93446


Thomas Hill Organics

Thomas Hill Organics has a very casual sound to their name but it's nicer than I expected. The service is what elevated the experience for me. We sat outside in their patio in 80 degree weather and it was surprisingly comfortable. With the smell of coffee from a local coffee shop, it really surprised me that this Downtown Paso Robles in a rural city can have big town vibes. I loved it! I recommend the burrata if you like cheese as an appetizer. My husband ordered tacos and I had the fried chicken sandwich and both entrees were delicious! If you want to make sure your food is organically sourced, then there is no question about it with this restaurant at Thomas Hill Organics. Thomas Hill Organics Address: 1313 Park Street, Paso Robles, CA 93446



Fish Gaucho

Fish Gaucho was the first restaurant that I tried in Downtown Paso Robles! It had a lot of good Yelp reviews and local vibe. It was a no brainer to pick this place when I was craving seafood. What they are really all about is good Mexican food with some fancy margarita options! The service is also fancier than what you'd expect at a local taco shop. Expect to spend a lot of money here! This place can get really busy and when the patio option is what's left in the summer time because all the seats inside are taken, it can be excruciatingly uncomfortable. It often gets to 100+ degrees during the summer months in Paso Robles. Fish Gaucho: 1244 Park St, Paso Robles, CA, 93446


TASTE! Craft Eatery

To be honest, the first time I dined at TASTE! Craft Eatery, I was not too impressed. The service was very slow and it felt really stuffy. I've dined at the TASTE! Craft Eatery at both Paso Robles and San Luis Obispo Obispo and although I wasn't too impressed, it seems like the easiest option for the pickiest eaters in your party. They have burgers, fries, soups, salads and some creative options but you won't find too much outside of that range. However, it's a safe choice if you have kids or have a friend who don't like ethnic foods. I shared my entree with my son and it was just the right portion for me and him. My kids never seem to finish their kid's entrees at most restaurants. TASTE! Craft Eatery Address: 810 11th St, Paso Robles, CA 93446


Pappy McGregory Pub & Grill

This Irish pub in Paso Robles is actually pretty family-friendly during the day. It might be a different story past lunch time though, when the drinkers want to come out and meet their buddies for a good time. I'd stick to just coming here for lunch if you have little ones in tow, just to be sure. The service that I had here was attentive and quick. It was close to the Downtown Paso Robles playground so it made it an easy and very convenient choice. They also have lunch deals during the weekdays. Pappy McGregory Pub & Grill Address: 1122 Pine Street, Paso Robles, CA 93446
Food at Wine Tasting Rooms/Wineries in Paso Robles
DAOU Family Estates

Don't be surprised to find a bottle of DAOU wines in almost all grocery stores in San Luis Obispo County or the Central Coast. Their wines are renowned and their estates are absolutely gorgeous! In my opinion as a local, they have the most beautiful vineyards view from a mountain in all of San Luis Obispo County. They also have a food menu that is well thought-out to make sure it pairs well with their current wine list. I had their scallops with my wine tasting and they were classy chef standard. I also highly recommend this place for proposals, rehearsal dinners and special occasions. You'll need to make a reservation for tastings or dining. DAOU Family Estates/Vineyards Address: 2777 Hidden Mountain Rd, Paso Robles, CA 93446


Cello Ristorante & Bar at Allegretto Vineyard Resort

If you're coming to Paso Robles as a weekend getaway, I really think Allegretto Vineyard Resort is a great place to stay. They have rooms, their own wines in their tasting room and a full-service restaurant! The resort is also within short driving distance to other wineries. Their restaurant is called Cello Ristorante & Bar and it is located right on the property on the first floor. We've dined here for lunch on Christmas Day so it's a reliable place for a nice meal for the holidays. I've also tasted their wine in their tasting room before. However, it wouldn't be one of my top choices to come here just for wine tasting. It's the resort factor that makes this place ideal for family members traveling here if they need a place to stay and be entertained. The restaurant also has amazing desserts! Cello Ristorante & Bar Address: 2700 Buena Vista Drive, Paso Robles, California 93446


Vina Robles Winery

Vina Robles Winery is a very unique winery and vineyard because they have their own amphitheater where many famous musicians have performed! You can check out their calendar and see the schedule of events. Their wines are good and they also have a Bistro that is open during particular time frames. You'll need a reservation for the Bistro though. The service can take a while for food but everything that I've tasted there from salads to burgers have been excellent! Their main indoor tasting room has high ceilings and is very nice. Last time that I checked their website in October, it stated that they've closed their Bistro to revamp so you'll need to check their current hours to see when they'll reopen it again. Vina Robles Winery Address: 3700 Mill Road Paso Robles, CA 93446



Niner Wine Estates

Niner Wine Estates has a really nice outdoor tasting area with a panoramic view of their vineyards. They have a robust food menu and almost every table also ordered food with their tastings. The service is very attentive and they have a selfie station where you can take a picture of your group and have it emailed to you. I thought that was extra special. We took my husband here for Father's Day and he enjoyed his special lunch here. Niner Wine Estates Address: 2400 CA-46, Paso Robles, CA 93446


Tin City Restaurants
Etto Pasta Bar

There's not a lot of choices for food in Tin City but it has my favorite pasta spot in all of San Luis Obispo County called Etto Pasta Bar! They cook their own pasta that they made themselves. The service is quick and you can hear and watch the chefs at work. You order and pay at the cashier counter and then they'll bring the food out to your table. The service is casual but the food is not. It's top notch pasta! Etto Pasta Bar Address: 3070 Limestone Way Suite B, Paso Robles, CA 93446


Lebber's Pizza

Located in the patio of a wine tasting room's patio, Lebber's Pizza offers a casual and outdoor experience where you can wine taste with their neighbor if you wanted to. Their pizza is made fresh to order and their dough is fantastic. They also have a caesar salad that's one of the best salads I've had in awhile. It's a bit hard to find but if you don't give up and give this place a try, you won't regret it. They are currently located in Hubba Wines' patio space in Tin City. Lebber's Pizza Address: 2929 Limestone Way, Paso Robles, CA 93446


Other Paso Robles Restaurants
China Gourmet

The Central Coast area of California has a particular style for Chinese food. It's not like what you'd find in the Chinatown of San Francisco or Los Angeles but if I could pick one place from all of San Luis Obispo County that has a Chinese restaurant somewhat closer to that high standard, then it would be China Gourmet in Paso Robles. Don't have too high expectations because it has been San Luis Obispo County-ized to cater to the local demographics. However, I've always really enjoyed the Chinese food here. They have lunch specials as well if you come during lunch time. It's also located in the same shopping center of a boba shop so if you want both Chinese food and boba, then just come to China Gourmet. Then, go a couple of doors down to get boba. I haven't dined inside yet and have only just went in to take food to-go but once I get home, I'm always satisfied with the portions and taste! China Gourmet Address: 153 Niblick Rd, Paso Robles, CA 93446


Dragon Palace King Buffet

My older kid started really enjoying Chinese food even more after I took my family to Dragon Palace King Buffet in Paso Robles. Having my kids try different things from there made it more fun to dine. They had a couple of different sections with soup, salad, main Chinese entrees, fried rice, chow mein and desserts. The food tasted pretty good to me for a buffet. You pay at the front counter first and then pick your table. Then, hit the buffet line and grab whatever you want. If you read reviews from Yelp, you'll see very mixed reviews. I feel like if you've dined at more than 10 Chinese All You Can Eat buffets, you'll appreciate this place a bit more. I've only dined here once and didn't take any photos but I found a Yelp review online that really reflects my views on this place. You can read Eliza J.'s review of Dragon Palace King Buffet on Yelp. Dragon Palace King Buffet Address: 825 Spring St, Paso Robles, CA 93446

Tortilla Town

What really sets Tortilla Town apart from this list of restaurants is they make their own tortillas! If you want authentic tasting Mexican tacos, then Tortilla Town is a must visit! Their shopping center is not my favorite place to park as it's located right off the busy highway but if a craving must be fixed, then I have no choice but to make that drive. Service is Chipotle-style where you order at the counter and watch them make the tacos for you. Tortilla Town Address: 1145 24th St B, Paso Robles, CA 93446


Firestone Walker Brewing Co. & Taproom Restaurant

San Luis Obispo County's most famous beer company is Firestone Walker Brewing Co. and they are headquartered in Paso Robles. They have a taproom located on the same property that is big with an outdoor area for games. Their food menu is pretty decent and you can try different flights of their beer on tap! It's a great experience for the craft beer lovers. They also have a kid's menu for those dining in as a family. Firestone Walker Brewing Co. & Taproom: 1400 Ramada Dr, Paso Robles, CA 93446

Reading Suggestions:
For the Wine Connoisseur:
Posted by San Luis Obispo Mom. Posted In : Restaurants