Halloween Season is over! Please go to the family-friendly events page to see upcoming events year round.
Halloween, Trick or Treat and Fall Events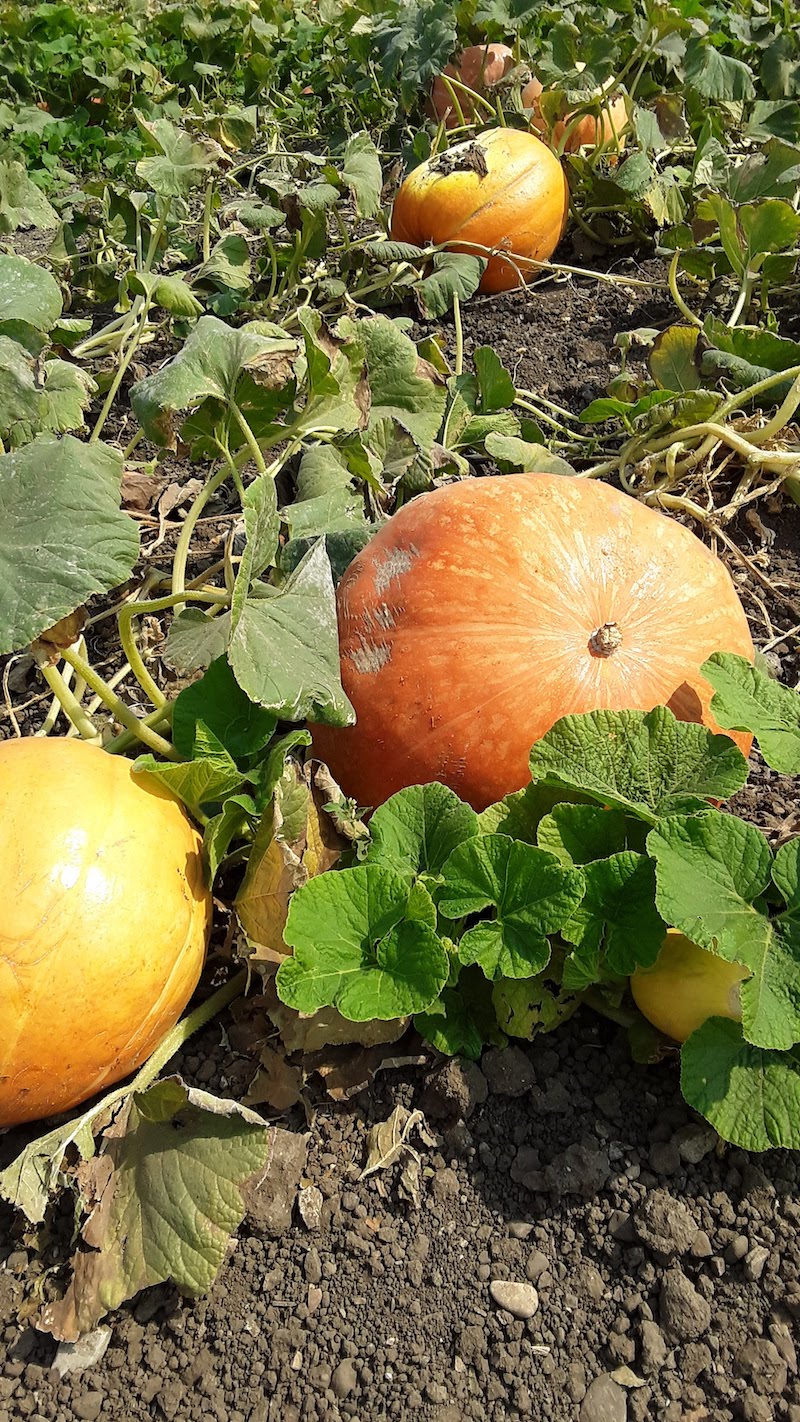 Oct 28, 2021 (Thurs) - Halloween Festivities at The Downtown SLO Farmer's Market from 5PM - 8PM during the farmer's market. Participating merchants and vendors will be handing out treats to market-goers. A trail map will be available at the market info booth and online. There will be a contest for costumes by age. This is a free family-friendly event that spans several blocks within the farmer's market area. For GPS Address: Higuera St (between Nipomo and Osos streets), Downtown San Luis Obispo, CA 93401
Oct 29, 2021 (Fri) - Coast Nissan's Second Annual Trunk or Treat Event from 3PM - 6PM. They will have candy, prizes, a food truck, & more! This year Zen Dog will be the food trunk. Address: 12150 Los Osos Valley Rd., San Luis Obispo 93405
Oct 29, 2021 (Fri) - Boo Bash at Meadow Park starts at 5PM. All ages welcome. Dress up! There will be a haunted house, activities and movie on the lawn. This is a free event by the City of Luis Obispo Parks and Recreation Department. Address: 2251 Meadow St., San Luis Obispo, CA 93401
Oct 29, 2021 (Fri) - Carved Pumpkin Contest & Halloween Activities by Grover Beach Parks and Recreation Department at Ramona Garden Park from 5PM - 8PM. Free event. Registration for the pumpkin carving contest is from 5:00 p.m. until 6:00 p.m. Judging will begin at 6:20 p.m. with awards presented between 7:15 and 7:30 p.m. Participants are encouraged to bring their already carved or decorated pumpkins to be entered by age categories. Goodie bags for the first 200 children in costume, fun and games with Ballooney the Clown and the Grover Beach Rotary will host a Trunk & Treat as part of the event. Address: 993 Ramona Ave., Grover Beach, CA 93433
Oct 29, 2021 (Fri) - Halloween Bash Dana Adobe in Nipomo from 6PM - 9PM. Join us for our 2nd annual Halloween Bash!!! Show off your awesome costumes in our costume parade, trunk or treat at all the trunks, then grab some popcorn and stay for the movie!! Grab your ghouls and goblins for a spooktackular good time. 6pm Kids costume march 6:30pm Truck or Treat 7pm - movie starts Parking is $10 per car. Address: 671 S Oakglen Ave., Nipomo, CA 93444
Oct 29 & 30 (Fri or Sat) - Ghouls at the Garden Trick or Treat at Birchwood Nipomo from 6PM - 8:30PM. Walk through Halloween themed maze with decorated stations for trick or treating. Prices are $3 for ages 3 - 12 years old and $5 for ages 12 and up. Address: 323 W Tefft St., Nipomo, CA 93444
Oct 30, 2021 (Sat) - Pumpkins in the Park at Dinosaur Caves Park in Pismo Beach. Free event from 10AM - 1PM. Pumpkin Decorating for first 500 Children, food and beverages available. There will be a costume contest, games, crafts and bounce houses. Address: 2701 Price St., Pismo Beach, CA 93449
Oct 30, 2021 (Sat) - Wiggle Waggle Fall Festival at Woods Humane Society from 12PM -3PM. Free admission. Family fun with leashed and dog-friendly dogs welcome. Enter kids' and Canines' costume contests, enjoy canine carnival activities, take family photo ops, go trick or treating and shopping in open air Wiggle Waggle Flea Market and Pet Fair. SLO Animal Services will be offering free microchips for pets during this event. Address: 875 Oklahoma Ave., San Luis Obispo, CA 93405
Oct 30, 2021 (Sat) - Old Town Market Trick Or Treat Event in Lompoc from 2PM - 4PM. Kids 12 & under are welcome to Trick or Treat at participating businesses. Maps can be picked up at participating businesses and Centennial Park on the day of event. Look for Pumpkins in the window! Children must be accompanied by an adult. Address for GPS: S H St & E Cypress Ave Lompoc, CA 93436
Oct 30, 2021 (Sat) - 2021 Halloween Carnival & Maze at Elm Street Park
in Arroyo Grande from 4:30PM - 7:30PM. There will be carnival booths, Haunted Maze, costume contest, prizes, DJ and so much more. You can also bring a carved pumpkin for a pumpkin-carving contest.
Admission Cost is $3 per child and $2 per accompanying adult. Admission to the Haunted Haze is an extra $3 per person
.
OR, purchase a Family Pass for $10 that includes unlimited access to the Carnival and Mazes for the whole night! Food will also be available for purchase. Carnival, Maze, and Family Passes can be purchased at event or ahead of time.
There will be food available for purchase. Address: 1221 Ash Street, Arroyo Grande, CA 93420
Oct 31, 2021 (Sun) - Harvest Festival at Camp Ocean Pines from 1PM - 4PM. (Not a trick or treating event) Free admission event and open to the community. Guests can walk around
the
camp, enjoy the pumpkin patch, have face painted and decorate
caramel
apples. There will be
opportunities
to meet their animal ambassadors, throw an
axe
and shoot a bow. Adults over 21 can enjoy a
tasting
of wine and beer while overlooking the ocean. Hamburgers, chips and drinks will be available for purchase. Address: 1473 Randall Dr., Cambria, CA 93428
Oct 31, 2021 (Sun) - Trick or Treat on Entrada Avenue in Atascadero from 4PM - 6PM. People and pets of all ages are welcome to come and enjoy family, children, and pet costume contests. Trick or Treating! Event is free to attend and is sponsored by Downtown Atascadero's Business Improvement District and the City of Atascadero.
All of October - Scarescrows on display in Cambria and San Simeon. Hundreds of unique creations are expected to be on display between the 2 towns. This is family-friendly and best viewed during the day.
Nov 19 - Nov 21 - Atascadero Fall Festival 2021 at Sunken Gardens. This is a 3 day family-friendly event with free admission. Check out carnival rides and games. Schedule: Friday, Nov 19th: 4PM - 10PM, Saturday, Nov 20th: 11AM - 10PM and Sunday, Nov 21st: 11AM - 10PM. Address: 5942 West Mall, Atascadero, CA 93422
As more events are announced, I will add the Halloween and Fall events here.
Fall in San Luis Obispo
Fall is a tremendously eventful season for all of San Luis Obispo county. There are many fall and harvest events, pumpkin patches, corn mazes, trick or treating opportunities and the weather is still usually nice!
Pictured below is the Spirit Halloween Store in San Luis Obispo on Madonna Rd. They are open for 2021! It's in the same shopping center as the Bed Bath and Beyond that's near Madonna Inn. It's always fun to walk around the store and get a little scare!
Get Ready for Halloween!
Haunted Houses
The Haunt in Atascadero
They will open starting on Oct 1 on Friday, Saturday and Sunday evenings in October. For Sundays, they will also open in the afternoon. It's 3,200 square feet of terror. In addition to their scary evening shows, The Haunt in Atascadero offers kid-friendly Lights-On Tours without the monsters and scary lights/sounds. Presented on Sunday, October 17th and 24th from 2-4 pm, tickets are $7 each or 4 for $20. According to their website, face masks will be required. Address: 5805 El Camino Real, Atascadero, CA 93433
Spirit Halloween Store
It's not a haunted house but they have a lot of scary things inside for you to look and interact with while you're costume shopping! Address: 323 Madonna Rd, San Luis Obispo, CA 93405
This year's newest Disney Princess is Raya and the Last Dragon Warrior:
List of Pumpkin Patches, Corn Mazes and Farms in San Luis Obispo County with Pumpkins
The Pumpkin Patch in Edna Valley is open full time through Halloween with pumpkins you can cut yourself or ready cut; corn maze available too. Hours are:

| | |
| --- | --- |
| Sat and Sun | 9AM–6:30PM |
| | |
| Mon - Fri | 10AM–6:30PM |
| | |

Address: 2315 Biddle Ranch Road San Luis Obispo, CA 93401

SLO Creek Farms is

open every day from 11AM - 5PM from Sept - Nov.

See my video reel at SLO Creek Farms from my visit this season. Address: 6455 Monte Rd., San Luis Obispo, CA 93401
Avila Valley Barn

The Avila Valley Barn has pumpkins for fall and also offers hayrides for a cost but you can visit farm animals for free! This barn is open year round and current hours are 9AM - 6PM every day.

Address:

560 Avila Beach Dr, San Luis Obispo, CA 93405

Tar Creek Ranch

is

open from Sept 24 - Oct 31, 2021

Thursday & Friday 12 PM- 6 PM

Saturday & Sunday 11 AM- 6 PM

with pumpkins, hay rides, hay mazes and more. See my video reel of my personal visit at Tar Creek Ranch this season. Address: 2514 Huasna Rd., Arroyo Grande, CA 93420

Nipomo Pumpkin Patch is open through Oct 2021 from noon - 6PM.

Address: 662 Eucalyptus Rd, Nipomo, CA 93444

Jack Creek Farm

October Schedule

: Friday, Saturday, Sunday, Monday, & Tuesday 11 - 5

(Closed on Wednesdays)

.

Address: Jack Creek Farms, 5000 CA-46, Templeton, CA 93465

Brookshire Farms They have night mazes here during the weekends of October. Must bring your own flashlight! The corn maze and other activities cost money. Pumpkin picking hours are

Tues

day - Friday: 12:00 PM - 6:00 PM (or dusk)


Saturday & Sunday: 10:00 AM - 6:00 PM (or dusk).

Address: 4747 Los

Osos Valley Rd, San Luis Obispo, CA 93405

River "K" Pumpkin Patch & Corn Maze

is

open from 9AM - 8PM every day of October. They also have a corn maze!

Address: 5670 N River Rd, Paso Robles, CA 93446

Willow Pumpkin Patch is open for October 2021 season

and their hours are Thursday & Friday: 4PM - 8PM, Saturday: 12PM - 8PM and Sunday: 2PM - 8PM.

Located off of Willow Rd & Hetrick Ave., Nipomo, CA 93444
Arroyo Grande Pumpkin Patch is

open from Sept 22 - Oct 31, 2021 between Wed - Sun: 10AM - 6PM

.

Address: 1451 Branch Mill Rd., Arroyo Grande, CA 93420
Chesebrough Farm Family Fun have 60 varieties of pumpkins and winter squash starting Oct 1 through Oct 31 from 10AM - 6PM every day. Address: 790 Moss Lane, Templeton, CA 93465
Rutiz Farms


They have

pumpkins at their farmstand.

They are only

open 4

days a week:

Tuesday, Wednesday & Friday: 12-5 pm and
Saturday:10-3 pm

They don't have any kids' activities but have a lot of produce options.

Address: 1075 The Pike, Arroyo G

rande, CA 93420
More About Pumpkin Patches in the Area
Some pumpkin patch places allow you to cut the pumpkins you've selected off the vine or they have already been cut and you can just pick from their pile! A few places have corn mazes and kid-friendly activities too. Pick from a dozen places I've found this year from the above list.
Have fun, guys!