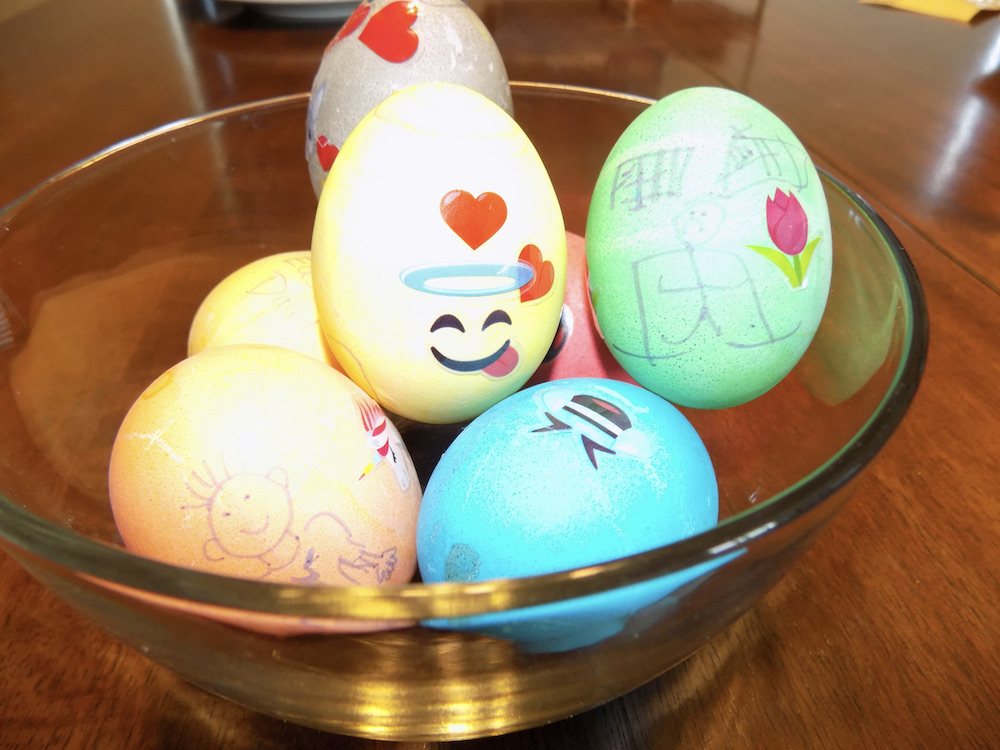 We had a great Easter on our 2nd Easter in a pandemic. We made emoji colored eggs on Easter Eve.
Piglet Puppet
This is similar (or maybe even the exact) to the
piglet puppet
that SanLuisObispoMom.com played with on the video posted on Instagram and Pinterest.
Treasure X Alien
You actually dissect the alien and find characters inside of the
Treasure x Alien toys
! Our boys really enjoyed this toy but I had to do a lot of helping with opening up the alien with the plastic knife they provided. There's a lot of slime inside so it does require some cleaning afterwards.
While
Pismo Beach
and Oceano Dunes t-shirts are easy to find in San Luis Obispo county stores, a Grover Beach t-shirt is extremely hard to get locally. Your better bet is ordering one online. See all
Grover Beach t-shirts here
.
I use my Echo Show every day for alarms, playing quiz of the day and music! Mine is white. However, you can buy them in
charcoal from Amazon
. I use my Echo Show like an Echo Dot but it works better in my opinion because it operates amazingly like a clock and alarm, plus it has a screen. I tell it to play my favorite BTS songs, sing lullabies at night and call my mother-in-law with ease where she can see us and we can see her, hands-free with technology she is comfortable with. I totally recommend this. It has so many other functions like security and even opening your blinds at home if you have the right additional add-ons.
This light saber heat-activated mug is great for any Star Wars fan. I have the same one at home. Don't put the mug in your dishwasher or the design will peel!
Acai
I like to blend my own acai bowl or smoothie at home using a frozen packet of acai that I'd find in the freezer section of a grocery store but if you have a hard time finding them frozen in your location, you can actually order the powder acai online. Acai is a superfood and in powder form, you can also pack them for travel. See
@sanluisobispomom instagram
for inspiration on acai bowls made at home.
Kate Spade
If you are a local to San Luis Obispo area or visiting, there is a Kate Spade Outlet Store at Pismo Beach Premium Outlets! Outlets are always significantly less expensive than the official stores because they sell their surplus items from the previous seasons. I really suggest visiting there and seeing the bags and wallets yourself so you can hold them in person, before buying it online.
Oil-less Turkey Fryer
We use our
oil-less turkey fryer
to fry our turkeys and also our hams too! You have to use this type of fryer outside though and in an open air space.

It requires propane so you'll also have to get propane and a propane tank, if you don't have one already. You can only fry one turkey or ham at a time. We use it every fall season so special occasion! It makes the crust crispy.